The Biograph Girl - Imperial Opera, 2006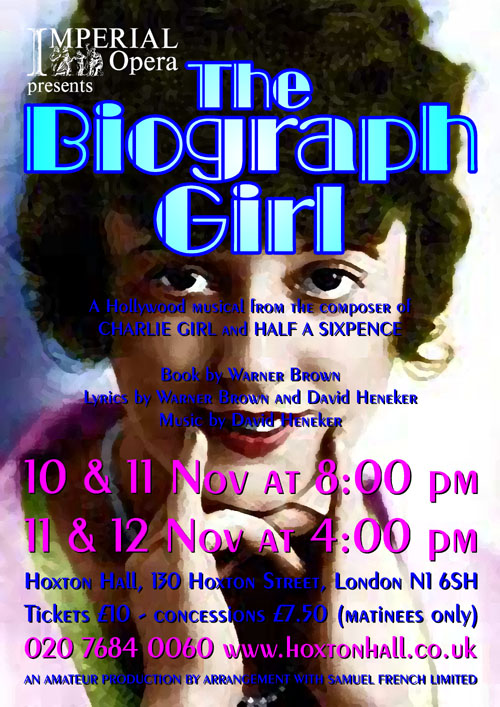 Imperial Opera wanted two versions of a poster, to publicise its production of "The Biograph Girl", which was to run for four performances in London, followed, a couple of weeks later, by two further performances in Budleigh Salterton, Devon.
The design was going to recieve a small full-colour print run, but was also intended to be emailed to contacts and friends in a mass mailing.
Creating the Poster
While searching for appropriate images of precocious girls from the 1920s, a picture of the silent movie star, Mabel Normand, was found, and it was decided to base the poster design on this portrait.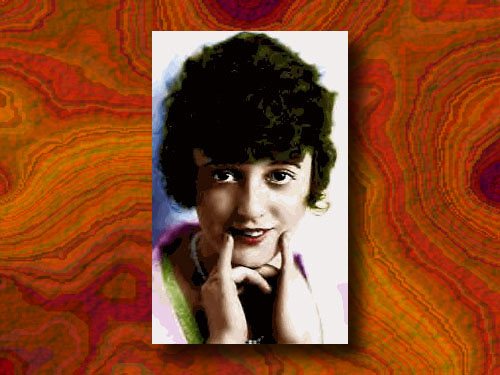 As usual with downloaded images from the Internet, the quality was very poor, another low-resolution, over-compressed and highly pixelated JPG file.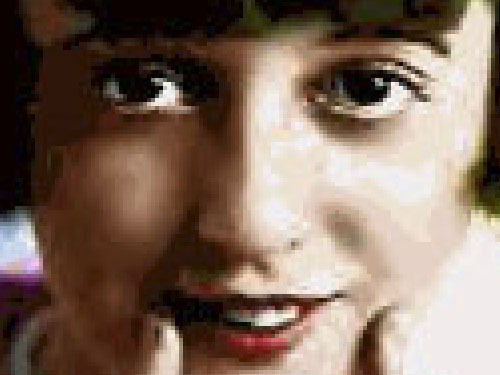 First resizing the image up from its original 196*313 pixels to 2100 pixels wide, and then cropping it vertically to 2970 pixels high, in order to obtain the classic "A4" aspect ratio, Photoshop's "dry brush" was used to convert the pixelated image into something resembling a fine-stroke watercolour painting.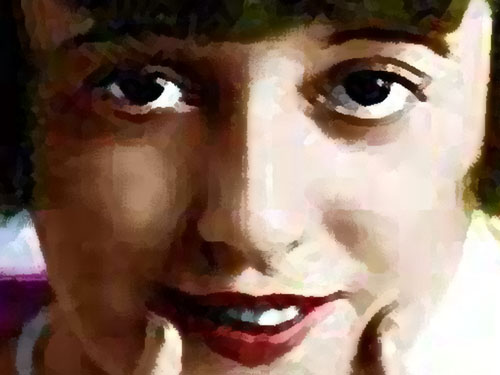 The image was imported into CorelDRAW, and the lettering added, together with a previously scanned version of the "Imperial Opera" logo and a "BDS" notation watermark.
Click on the links below to find out about some other poster designs:
Web design by
Solanum
Copyright © 2019 Brian D Steel
All rights reserved