Oklahoma! - Horsham Amateur Operatic & Dramatic Society, 2010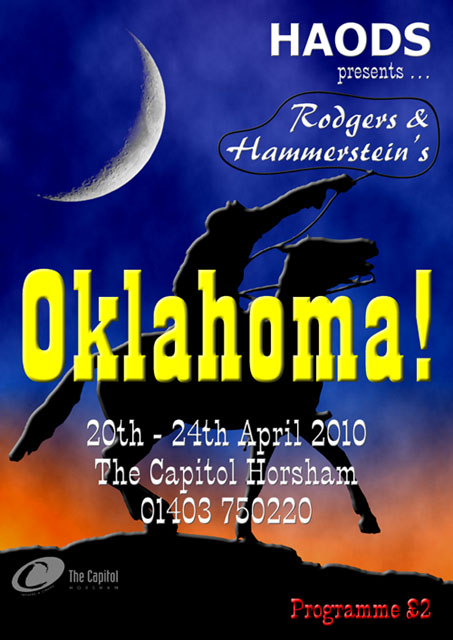 Oklahoma was Brian's first show as HAODS' new publicity officer; having musically directed over 20 this company's shows over a decade and a half, he wanted to offer something back while another MD took over his customary role.
Brian had already created a dramatic poster for the show, with an image of a cowboy, lit by a crescent moonm with the remnants of the sunset in the background, and he felt this would be the perfect front cover for his first programme.
Full Colour Throughout
In this modern day of digital printing, Brian saw no point in restricting his new programme to black-and-white on most pages, has had been the HAODS norm previously; indeed, the printers' quotes backed this decision, and Brian set about creating some of the colour artwork that he would need to fill his 24-page, full-colour A5 booklet.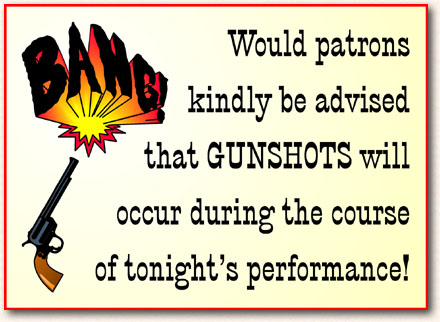 Printer's Spreads
For this first programme, Brian had managed to reduce printing costs by offering to prepare 100% press-ready artwork for the printers; this involved creating the programme as "Printer's Spreads", rather than as sequential pages or normal spreads, something which although simple in principle, turned out to be quite a headache!
With printer's spreads, the back and front cover appeared on the left and right respectively on the first spread, then the inside front and inside back covers on the next, followed byp ages 20 and 1, then 2 and 19, 18 and 3, and so on, on successive spreads. Only by printing the occasional physical copy and stapling it together, could Brian make any reasonable checks on continuity!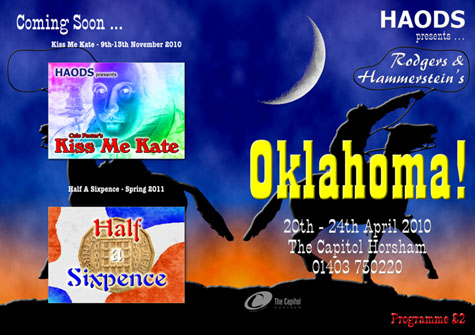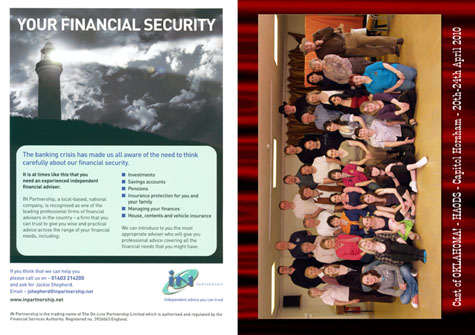 Peppered with Photographs
To make the content interesting, Brian took a large number of photographs at rehearsals, and used some of these both in "gallery" panels, as regular "mug shots", and also as cut-out figures throughout the programme. The cut-out images include portraits of two of the two leading characters, "Curly" (Mark Freeman) and "Laurey" (Siobhan McMahon) as well as full-body shots of the director, Yvonne Chadwell, motivating the troops.
The programme contained all the usual sections, from Chairman's Chat, Director's Notes, assorted biographies and mughots, to the historic list of previous HAODS shows, as well as advertising material from a number of sponsors. The remaining pages are shown here, in their original format - as printer's spreads.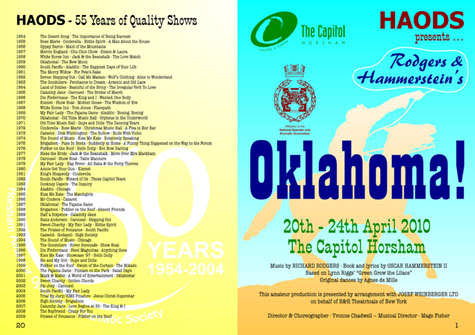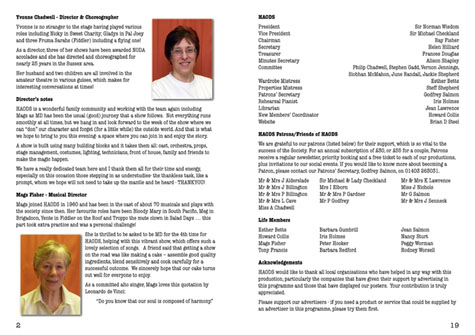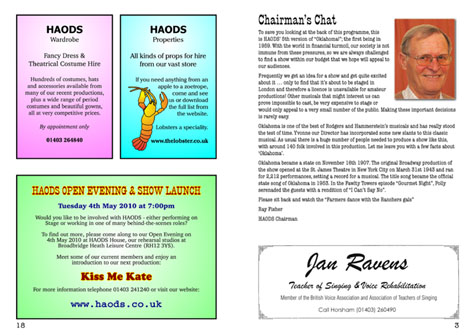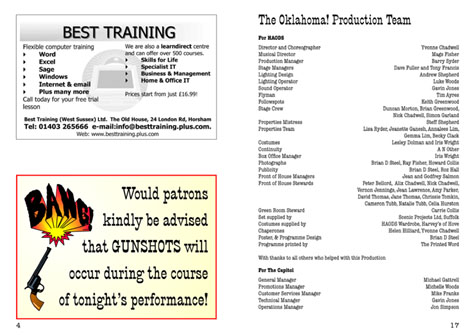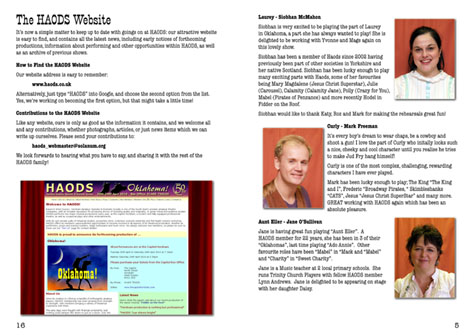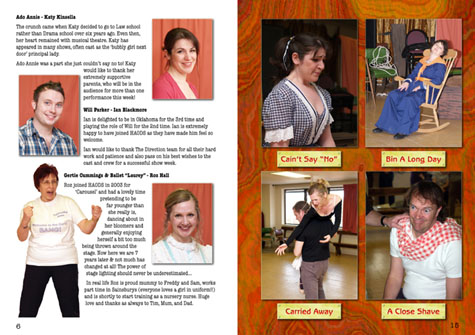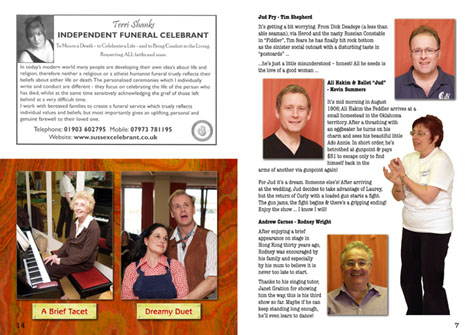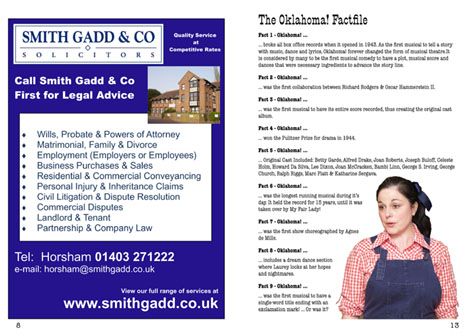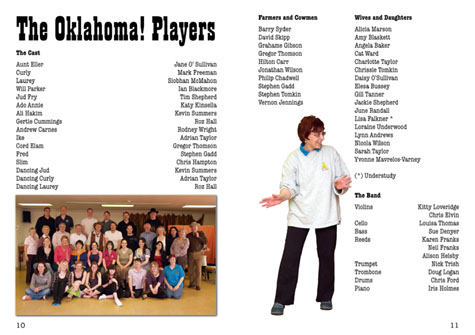 Click on the links below to find out about some other programme designs:
Web design by
Solanum
Copyright © 2019 Brian D Steel
All rights reserved