Oklahoma! - Horsham Amateur Operatic & Dramatic Society, 2010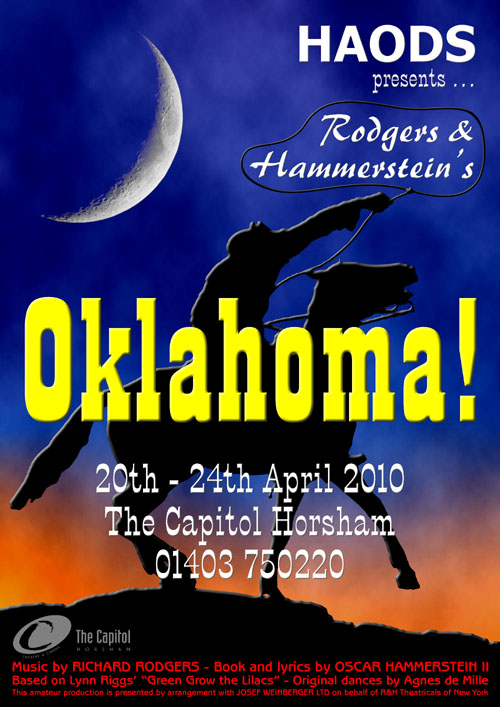 The visual design for HAODS' 2010 production of Oklahoma went through several published iterations prior to final printing: within days of taking on the design, it was necessary to generate an electronic image of the poster for inclusion, by the Capitol Theatre, Horsham, in its Spring 2010 brochure.
Creating the Poster
Working on a tight timescale, the first version of the poster borrowed an element from a previous HAODS design, a silhouette of the "Surrey with the Fringe on Top".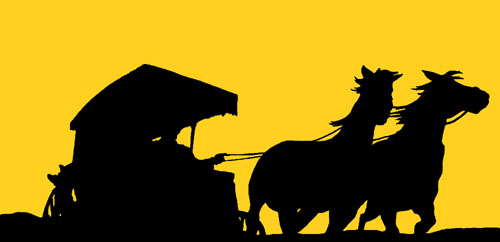 The earlier production had used this image, set against a plain orange background, and it was felt that something more unusual was needed this time round. A dramatic "sunset" effect was created in CorelDRAW, using the "Nebula 2" texture, and imported into Photoshop for use as a background.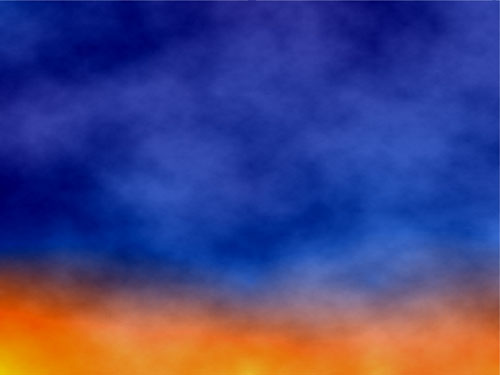 Meanwhile, an image of the Moon was obtained, but found to be rather fuzzy, especially after being rotated into a more attractive orientation: careful application of Photoshop's "Dry Brush" filter sharpended and considerably enhanced the image.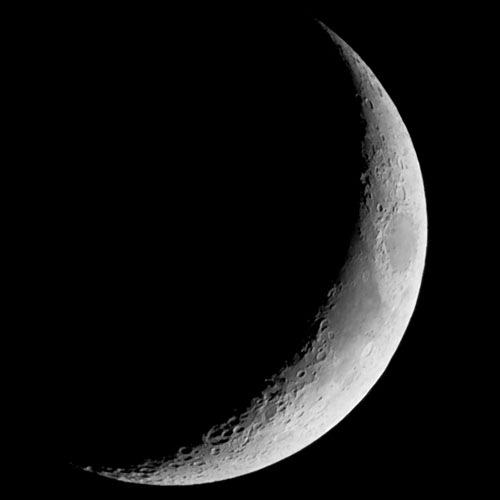 The moon was added to the sky, using Photoshop's "Lighten" blending mode, and the surrey and horses silhouette was laid over it, resulting a moody image which represented the journey to the "Box Social".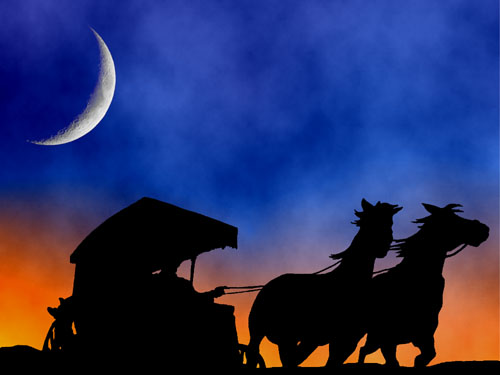 Although the image worked well, and formed the basis of the poster that was published in the Capitol brochure as well as the HAODS website, it was felt that it lacked "punch" for what was going to be an action-packed production. A trawl of various sources came up with a number of images of cowboys (and one dramatic cow-girl!), which were converted to silhouettes and imported in turn as a series of variations. One such silhouette, of a cowboy with a lasso, was liked above the others.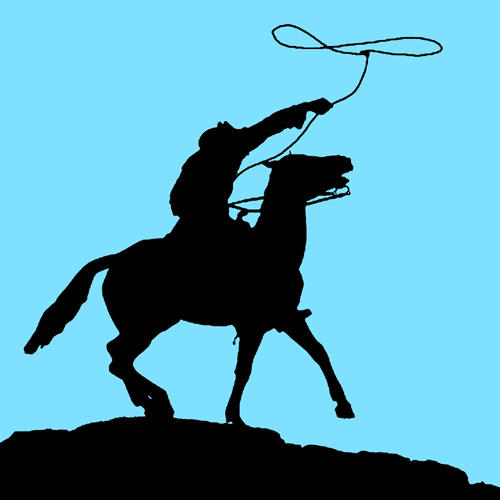 Because the cowboy with lasso was a taller image than the original surrey and horses, it required a reworking of all lettering: the layout was changed, and the original Brush 455 font was replaced by a combination of P T Barnum and Playbill, both striking "Wild West" typefaces. Furthermore, as the cowboy somewhat disappeared into the dark night sky, a "moonlight glint" was added to the silhouette using Photoshop's "Bevel & Emboss" effect in order to make him stand out better. Finally, the lasso was redrawn in CorelDRAW to encircle the names of "Rodgers & Hammerstein".
Click on the links below to find out about some other poster designs:
Web design by
Solanum
Copyright © 2019 Brian D Steel
All rights reserved