HMS Pinafore - Imperial College Operatic Society, 2001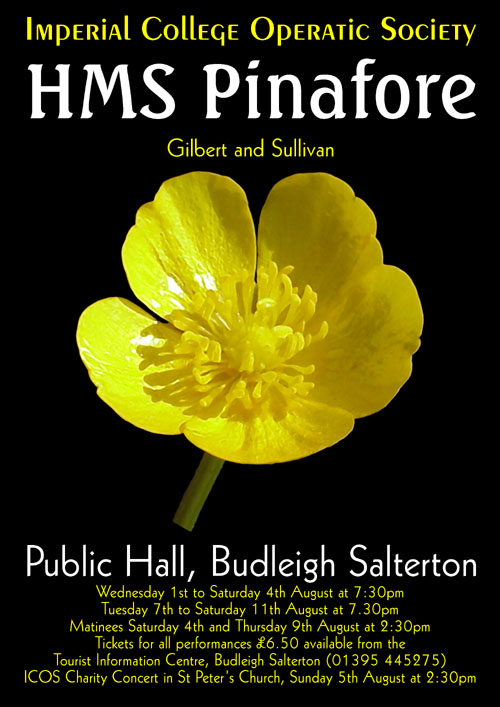 One of the main aims in creating this poster was to maintain an identity with the previous year's highly successful one for Sorcerer. After experimenting with various images involving square-rigged ships, bells and other nauticalia, the idea came of of playing on the name of one of the show's characters, "Little Buttercup"!
Once again using a colour scheme of white and yellow on black, the poster design was easy to see in the cluttered windows and busy notice boards of Budleigh Salterton.
Creating the Poster
A buttercup (Ranunculus repens) flower was picked from the otherwise perfect lawn (yeah, right!) in the back garden, and photographed from close up against a dark background using an XGA-resolution (0.75 megapixel) camera.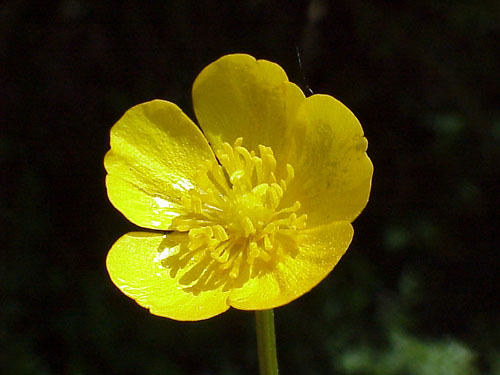 As with the previous year's teapot, the picture was "dirty", with distinct jaggies, over-sharpened edges and burnt-out highlights.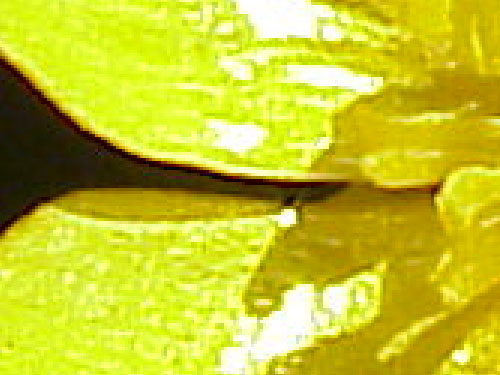 After rotating the image into a more pleasing orientation, a smooth-edged mask was carefully prepared in Photoshop, using a variety of tools.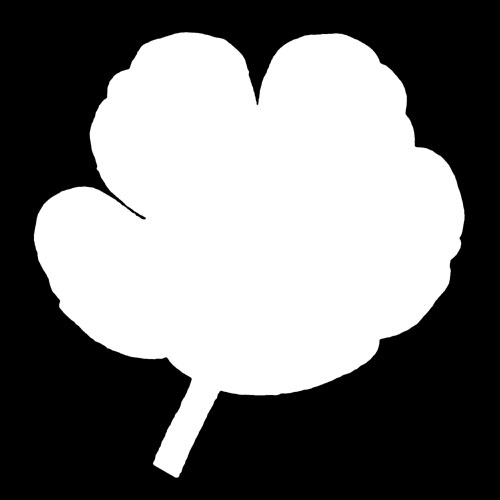 The mask was applied to the buttercup flower, removing the blurred background and a little piece of cobweb, and the resulting "clean" buttercup was processed with Photoshop's "dry brush" filter to smooth out the details.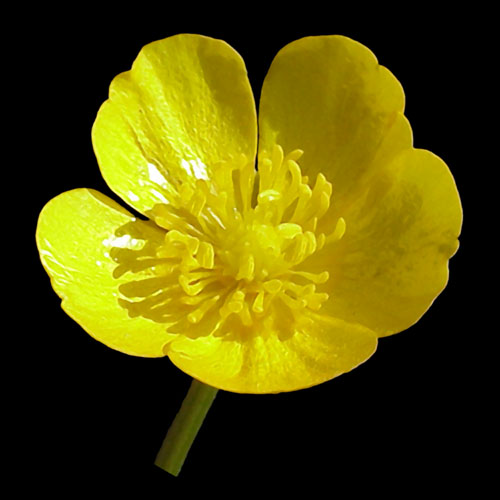 This image was imported into CorelDRAW, resized, and the lettering added, resulting in the final design, which was exported as a high-resolution TIFF file in CMYK format for professional production by a local print shop.
Promotional Clothing
Following the success of the "stitched logo" polo shirts and other clothing items from the previous year's show, the company once again requested polo shirts and other promotional clothing items for its members.
Unlike the previous year, it was not necessary to simplify the graphic design itself, but simply adjust the lettering.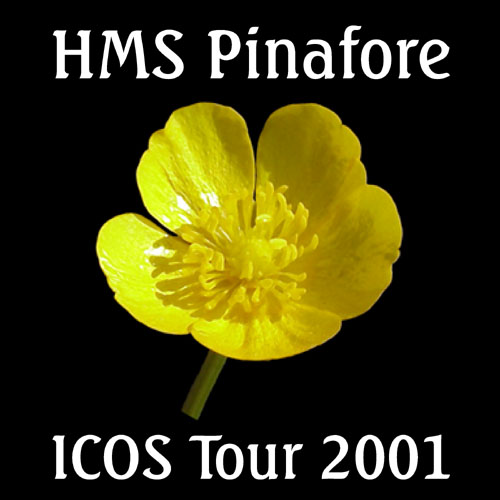 Again, this logo was scanned by a local clothing company, and used to program a stitching machine to create sewn-on badges for the clothing items.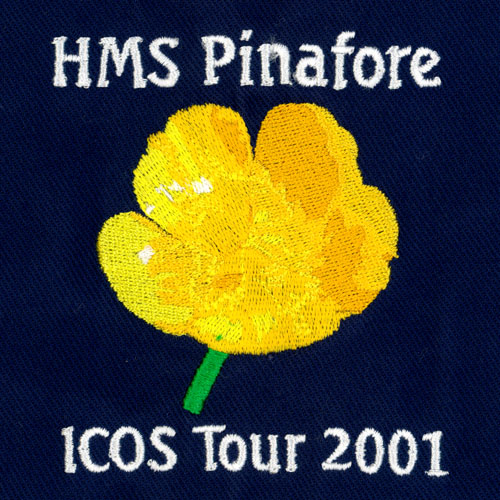 The logo required four colours of thread, one less than the previous year, but still many thousands of stitches.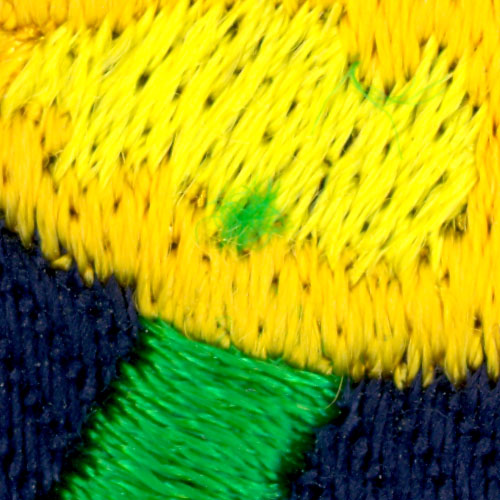 Around 50 items of clothing were produced, ranging from polo shirts and spaghetti-strap tops, to sports shorts and sweat shirts, and sold to the cast at cost; there was even one special-order item, a chef's apron: a true "HMS Pinafore"!
Click on the links below to find out about some other poster designs:
Web design by
Solanum
Copyright © 2019 Brian D Steel
All rights reserved