Charity Concert - Imperial College Operatic Society, 2000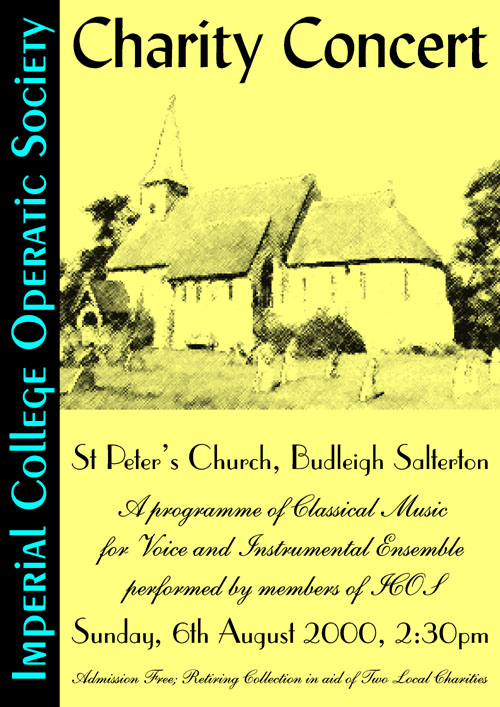 Unlike the high-impact "teapot" image used to promote ICOS' 2000 summer show, Sorcerer, their traditional Sunday Charity Concert required something altogether more restrained and appropriate for the Church noticeboard.
Creating the Poster
An existing photo of a small country church (Hascombe, Surrey) was selected from the floppy disk of a Sony Mavica camera, at XGA-resolution (0.75 megapixel).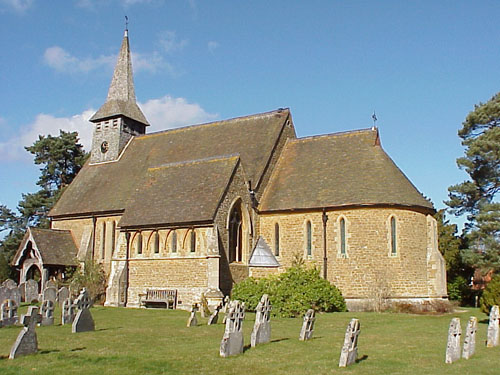 Just as with the picture of the teapot used to make the show poster, the limited-resolution picture was "dirty", with jaggies and over-sharpened edges.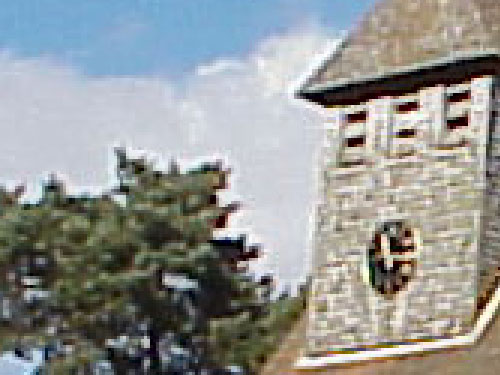 A close-fitting mask was prepared in Photoshop with which to isolate the church and foreground.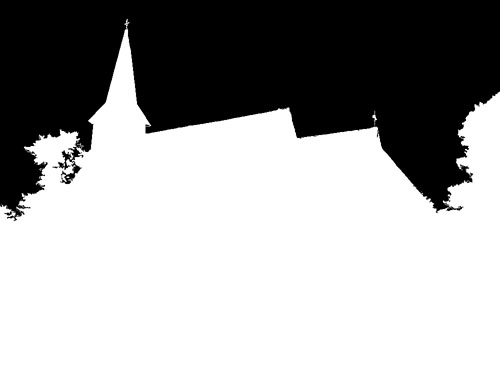 The mask was applied to the church image to eliminate the sky and clouds.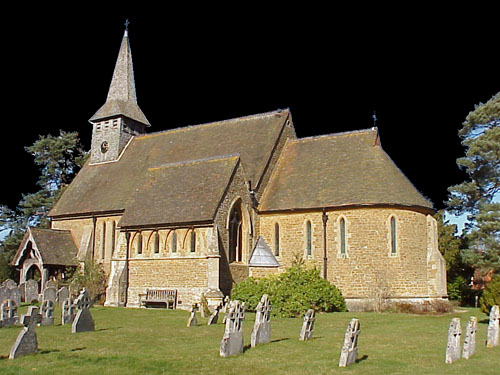 The image was brought into Photoshop, where the "Sketch/Charcoal" filter was applied to generate the hand-drawn effect.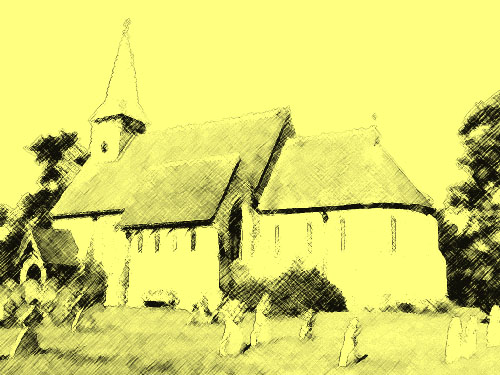 The result was imported into CorelDRAW, where the lettering was added; just a few dozen copies of the poster were printed by hand on an inkjet printer for local distribution.
Click on the links below to find out about some other poster designs:
Web design by
Solanum
Copyright © 2019 Brian D Steel
All rights reserved