Half A Sixpence - Horsham Amateur Operatic & Dramatic Society, 2011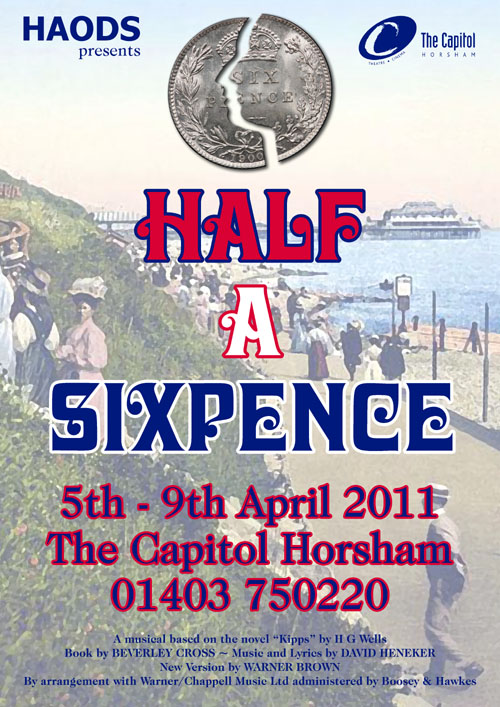 "Half A Sixpence" is an old-fashioned show, with action that takes place in the seaside town of Folksetone, at the very end of Queen Victoria's reign, so it was decided to base the poster on a contemporaneous image, dating from around 1900; the poster was also to feature a "broken" six-penny piece, representing the love token that is central to the show and indeed which provides its very name.
Creating the Poster
The design process was to start with the creation of the broken sixpence, and for this, the web was searched for images of a coin from 1900, ending up with a suitable pair of coins.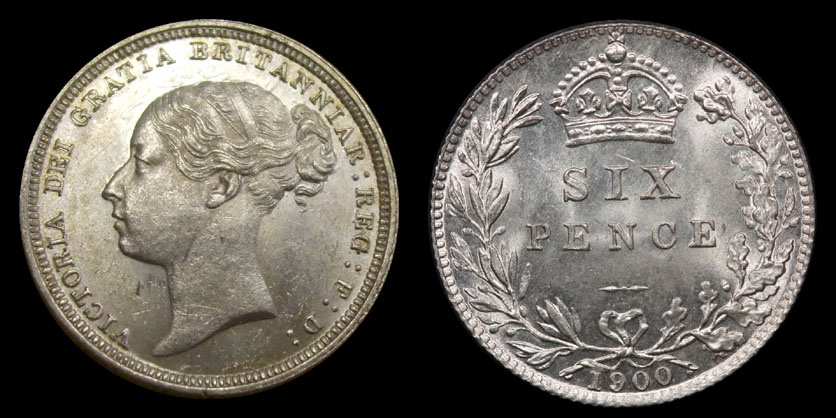 To create the "break" in the coin, an enlarged section of Queen Victoria's head was traced in Photoshop, to form an image mask; this was subsequently positioned over the image of the coin's reverse, and used to split it into two parts.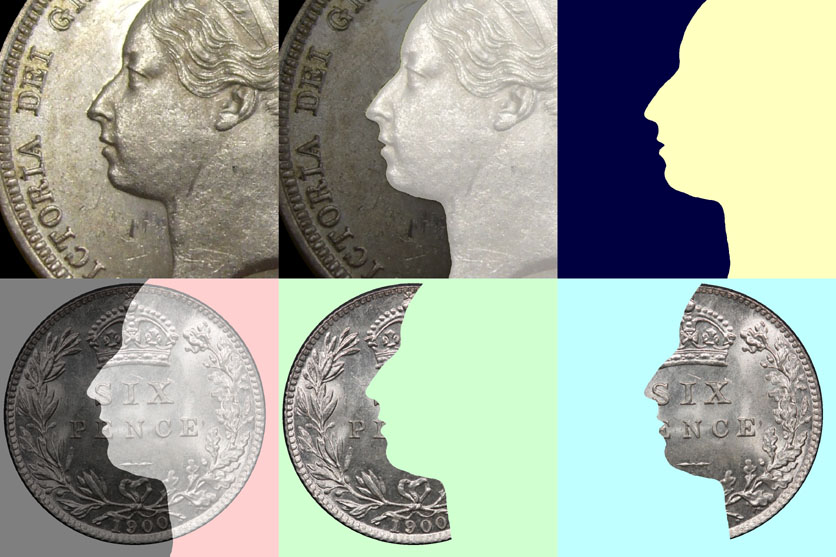 The two halves of the coin were positioned carefully relative to one another, and Photoshop's "Bevel and Emboss" effect was used to give the coin a three-dimensional look on its edges.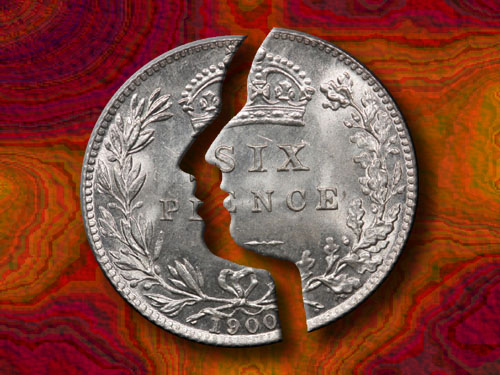 A number of turn-of-the-century images of Folksetone were located using Google, and an attractive postcard showing the promenade and pier was selected and downloaded.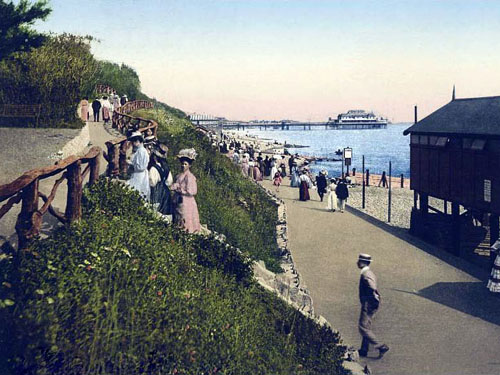 In keeping with the traditional images and British nature of the show, a simple subdued red/white/blue colour scheme, and ornate lettering using the Davida font for the main title, and Caslon Book for supplementary text.
Finally, the image was assembled from the three components (sixpence, postcard and lettering), and printed. Three variations, variously with a faded or vivid background, the latter both with and without a drop shadow effect; the supplemenary text was recoloured accordingly to maximise its readability.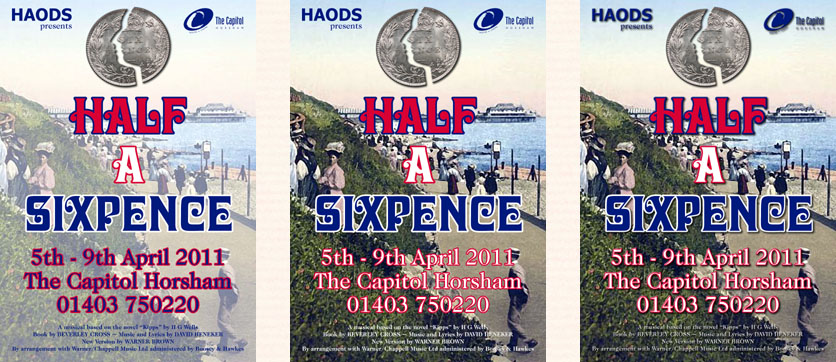 Click on the links below to find out about some other poster designs:
Web design by
Solanum
Copyright © 2019 Brian D Steel
All rights reserved